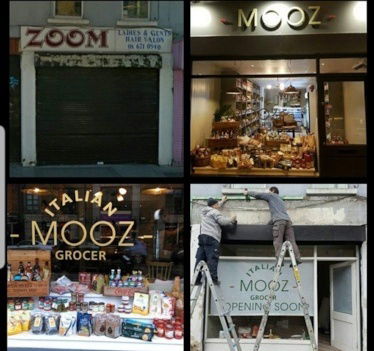 From Zoom to - MOOZ -

We Were Very Proud to Take Over the Shop from Gretta & Michael and Keep their Name Going in a Way!!!
Believe it or not - MOOZ - was the Location For a Famous Film ' EDUCATING RITA ' (1983 )
Now We are Specialising in Premium Quality Mediteranean Food, Including Artisan Cheese, Charcuterie , Coffee... You Name it we Have it.!!!!!
When it Comes to Italian Food..If we don't have it you don't need it...